San Diego Pest Control Reviews
---
Read our reviews and see what customers have to say about us. Then pick up the phone and call us so we can help solve your pest problem!
Escondido Pest Control & Extermination
Read Our Pest Control Reviews in Escondido
Home Guard provides pest control in Escondido and the surrounding areas. We take pride in providing exceptional customer service, and take to heart the feedback we hear from each and every one of our customers. Below you'll find our reviews, testimonials, and feedback from the home owners and businesses in Escondido we've serviced. If you need a Escondido exterminator, contact us today!
I recently had a termite treatment to my house from the company that does my monthly bug treatments, Home Guard Pest Control.The employee who walked me through this process was Tony Tovar. He was very knowledgeable and took the time to answer all my questions.. but also asked to make sure I understood too. I was able to get the work done quickly and effortlessly.
Cuca Carney
June 19th, 2018
Tony Tovar was pleasant and thorough-
arthur lester
June 8th, 2018
Very friendly staff and excellent results!
Very courteous respectful and knows what he is doing very well.
Arrived right on time and did a fantastic job; no complaints here!
We bought a home that had never had a regular pest control service. The first week the trails of ants leading in and out of the house was overwhelming! Enter Creepy Pest Control service. Their technician was knowledgeable about what type of ants had taken over our home. Within 24 hours all the ants had disappeared. That was 4 years ago and we haven't had an ant problem since with regular Creepy service. Our neighbors complain every summer that "the ants are back!" But not us, we are ant free thanks to Creepy!!
Lori Jacox
January 30th, 2018
Asked to come to the house for movement in my garbage can..came just a few hours later..very happy with same day service
Christine
January 1st, 2018
Every one of the employees that have been at my house have been great. I am very pleased with your company.
Annmarie Ballaro
November 24th, 2017
Good prices, local company and good service.
Robin G
October 31st, 2017
Looking forward to enjoying my backyard again without the wasps. You guys are the best. Honestly! Great job!
We've used home guard pest control since we moved into the house last year and very pleased with the service. We've had no problems with rodents, bugs, or ants.
Mark Ayson
July 17th, 2017
Always helpful with questions & concerns. If need to come back for any reason, always back with a solution. Thank you
Gladys Hollman
June 23rd, 2017
I had Corkys for many years and when I got a mouse problem they wanted to charge me so much even after being a long time customer. I decided to try homeguard and have been super happy with the sales people and the technician. They always tell me they will come back if I have any problems. I haven't had to ask yet since they do such a good job the first time. I would highly recommend them.
Sam Shalon
June 21st, 2017
very professional great service
very professional and courteous. Saved us significant amount of money as another contractor tried to scare us while jacking up the price to resolve the problem
Todd Galinko
March 1st, 2017
We're huge fans of the Creepy guys. We had a pretty bad bee problem and Riley was able to accommodate us quickly and help with our issue. He safely helped us handle the bees and we ended up signing up for his bi-monthly services. Solid guys and dig the branding!
paul bartholomew
January 30th, 2017
Very prompt and friendly. Great work at a fair price.
Nick Paparella
August 31st, 2016
Our Service Area
San Diego

Chula Vista

El Cajon

Encinitas

Escondido

La Jolla

Oceanside
Our Guarantee
---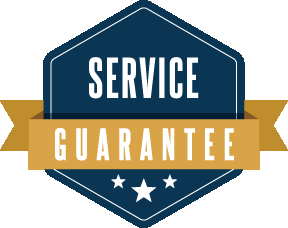 Home Guard guarantees its treatment plan. If for whatever reason you have any new pest problems or other covered pests, we will treat at your convenience and at no additional cost to you.

The barriers we put in place to protect your home and family against pests will naturally break down over time. This is why over the course of the year we will regularly reapply treatments as well as re-inspect for new conditions, avenues and sources of pests to ensure your home is protected. For more details on our treatment schedule read our Home Protection Plan page.

Your home is your largest investment.
Let Home Guard protect it against pests!



COUPON $50 Off
Get COUPON $50 OFF Annual Pest Control Service With This Internet-Only Offer